The start of a new year is a time of rebirth and regeneration. With the proper self-care, you too can give yourself a new lease on life.
This pleasant, uplifting manual by well-known physician Frank Lipman, which is available as an e-book or in paperback, is a fantastic place to get started. What are the easy tips to looking and feeling fantastic as you get older? is a thoughtful, encouraging, and uncomplicated instruction.
Sure, you take a multivitamin, try to fit in a few weekly walks, and eat more vegetables, but is that enough to keep you strong and healthy as you get older? Lipman, a best-selling author whose clients include Donna Karan and Bobbi Brown, has made it her mission to assist the over-50 generation in aging gracefully.
Kindle makes it simple to share The New Rules of Aging Well: A Simple Program for Immune Resilience, Strength and Vitality with anyone you care about who could use some motivation to put wellness first in 2023. Simply click to send.
The book is filled with straightforward, doable suggestions for boosting your immune system, getting in shape, looking younger, and aging beautifully—all of which, it turns out, are connected. As in, if you take care of your health and adhere to Dr. Lipman's straightforward plan, all of the aforementioned advantages will occur.
The New Rules of Aging Well is upbeat and welcoming, with lovely photographs that make reading it a pleasure, even though the advice is extremely straightforward. Its various illustration photographs allow you to sort of visualize the life you're going toward.
Small changes with big impact
Some of the recommendations in the book caught us off guard since it is so simple. Lipman frequently discusses the benefits of applying "small pressures" to your body's cellular powerhouses. This can entail climbing a flight of steps or simply drastically altering the temperature, such as finishing a hot shower with a refreshing cold rinse for 30 seconds. Unbelievably, this strengthens the immune system.
The easiest way to lose weight
Even though we've heard a lot about fasting in the past, we've never seen it described this thoroughly. Fasting turns out to be a major thing. The short version is that regular fasts, which are defined as periods of time between dinner and your next meal of 14 or 16 hours, are a simple approach to lose weight, enhance sleep, and increase several biological processes, including the immune system. We were clueless!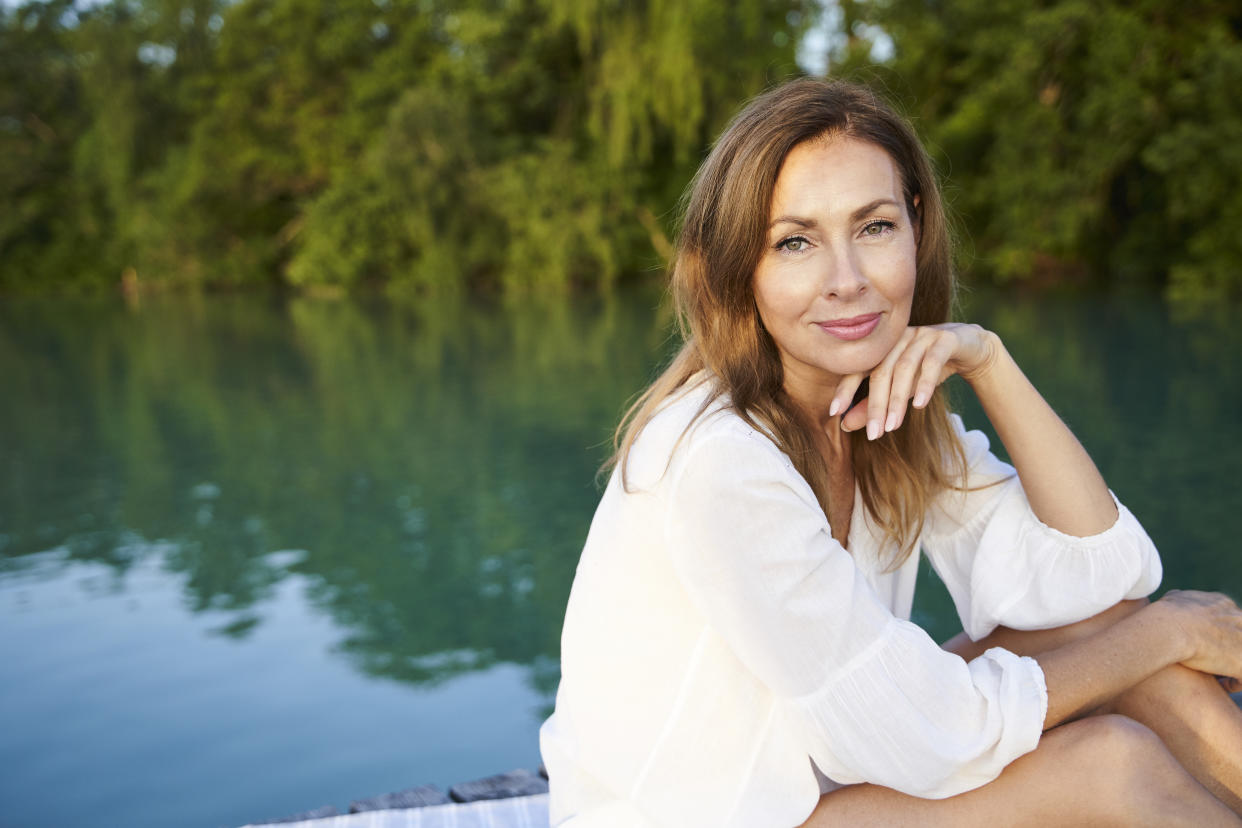 This book gets right to the point by outlining the keys to wellness and long life in simple, useful suggestions. (Amazon photo)
Clearly stated recommendations for foods, CBD, supplements, and more
Ageing's New Rules The good news is plenty, including the fact that a few cups of coffee aren't harmful and may even have some minor advantages. (Spoiler alert: Tea is the star of morning beverages because it is brimming with anti-aging effects.) This book is packed with pleasant surprises that will help you get closer to having optimal health, such as:
How to substitute CBD (cannabidiol) for many other medications in your medical cabinet that may seem to be doing no damage but may actually be having a long list of side effects.
Why not eating before a morning workout is okay — and even preferable.
Clarity on complex issues like eggs (are they healthy or bad? ), salt (the type of salt, not the quantity, might cause problems), and sugar (agave and honey are basically just as damaging to your body).
How to care for your feet every day to prevent foot pain as you age.
A detailed list of supplements for boosting longevity and boosting the immune system, along with the doctor's suggested quantities and dosages—which might be more futuristic than what you've heard before.
There are even excellent parts on the significance of some "soft variables" to health; taking care of a cat or a dog can significantly improve wellbeing. It's important to hang out with your friends (doctor's orders). Excellent medicines include companionship, laughter, and time in nature. Not only does this doctor address your medical needs, but also the rest of your life and general wellness.
This e-book, which costs just $13, can alter your perception of the number of candle on your upcoming birthday cake by framing it as an opportunity to take action, fortify your defenses, and improve yourself. Why not invite some friends over and start reading it together today? To your good health!
All images are taken from The New Guidelines of Aging Well by Danielle Claro and Frank Lipman, MD (Artisan Books). 2020 copyright.
At the time of publication, the reviews mentioned above reflected their most recent iterations.